.
Serving the San Antonio Art Community since 1948!


"One Stop Shop For Your Creative Mind"



ULano EZ-Film 30 & 50

EZ-FILM-30 and 50 are ideal for standard textile printing using conventional, non-aqueous garment printing inks. It is priced to be an economical alternative to direct emulsion in material cost and because it offers significant savings in labor and production time. EZ-FILM-30 is ideal for mesh counts ranging from 230 - 419 threads /inch (90 and 165/cm.).  EZ-FILM-50 (50 microns) is recommended for use with mesh counts  ranging from 86 – 196/inch (33 to 77 threads/cm.)  EZ-FILM-30 and 50 produces superb stencils quickly, consistently, and with no mess or waste. At a controlled-coating thickness, EZ-FILM, exposure time and ink deposit (with the same mesh count) is always constant. It adheres perfectly, dries faster than direct emulsion, and exposes very quickly. EZ-FILM can be adhered with plain water.

15" X 17" Sheets

A&B Developer Powders are paired bottles of pre-measured, pre-weighed dry ingredients that are dissolved in tap water to make fresh developer solution for Ulano Blue Poly-2 indirect system photographic stencil film.

ULANOCUT Cut- Green is

a knife cut, stencil film,

coated on 300-gauge

polyester. The film is adhered to screen mesh with plain water. The emulsion layer "sticks back" to the polyester for corrections when cutting. This film is compatible with all inks except those containing water.

40" X 300" roll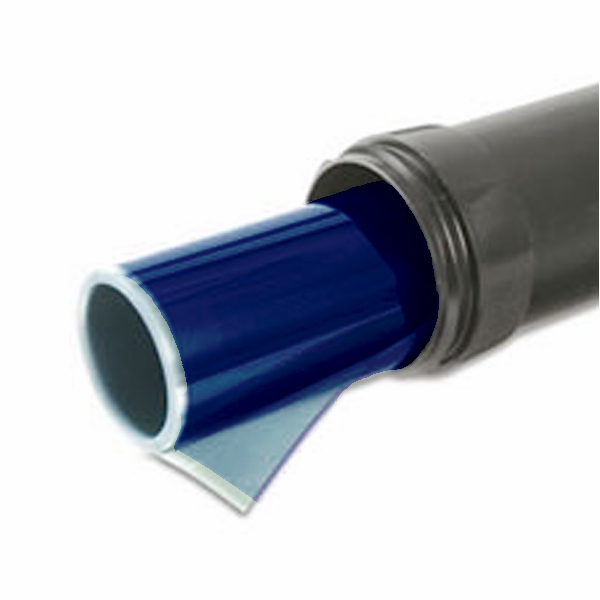 Ulano Indirect System Photographic

Films provide the ultimate in stencil

resolution and definition. The film

is exposed, developed in Ulano

A&B Developer, washed out, and

adhered to a screen, after which

t's transparent backing is removed. Blue Poly-2 is a blue, medium thickness emulsion on a 2-mil optically flat polyester backing. Combines wide exposure latitude with excellent resolution. Ideal for general screen printing work. Resolution: 75 - 100 microns (3 - 4 mils). 40" X 300"roll