.
Serving the San Antonio Art Community since 1948!


"One Stop Shop For Your Creative Mind"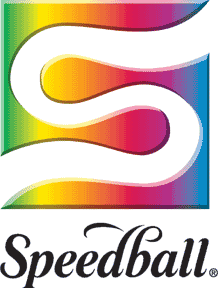 A book contains 25 leaves, a pack contains 20 books, or 500 leaves. A book covers 2 square feet; a pack covers 40 square feet.

Loose leaf (Surface) books have a thin tissue paper between each leaf. Each leaf may be fitted with a gilder's tip without disturbing the next leaf.

(Patent) Transfer leaf, is leaf which is bound to tissue paper by pressure. The leaf is released from the backing tissue when pressure is applied. Best for outdoor work on flat surfaces, so goldleaf doesn't fly away.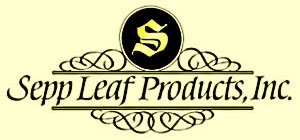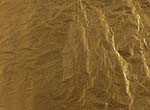 Silver Leaf

3 3/8" X 3 3/8"

23K Gold Leaf

3 3/8" X 3 3/8"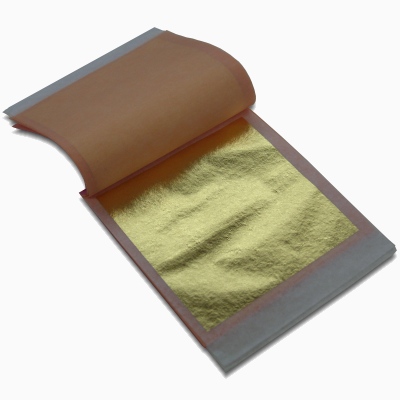 Simple Leaf

This transfer-style leaf is easier to handle and apply than traditional leaf, but delivers the same lustrous results. Ideal for use on flat surfaces, Mona Lisa Simple Leaf is bonded with wax paper and adheres to only the areas to which it is applied directly. This keeps waste and cleanup to a minimum, while maximizing the eye-popping results. Available in packs of 18 sheets in Gold, Silver and Copper. All sheets measure 5.5"x5.5" in size.

Composition Metal Leaf

Mona Lisa's Composition Metal Leaf offers a similar working experience and look to that of Genuine Metal Leaf at a fraction of the price. Available in 5.5"x5.5" sheets in packs of 25, either in Composition Gold, Silver Aluminum and Copper. Will tarnish if left unsealed.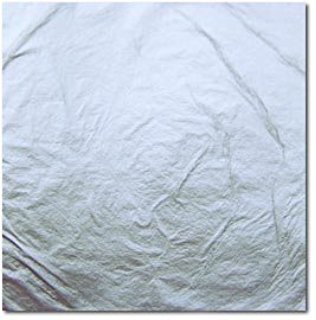 Aluminum Leaf

3 3/8" X 3 3/8"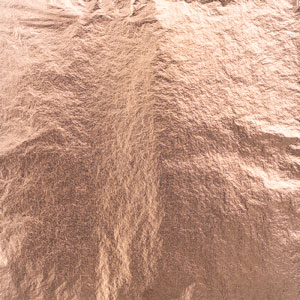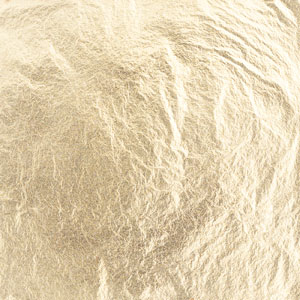 Copper Leaf

5 1/2" X 5 1/2"

Simple Gold Leaf

5 1/2" X 5 1/2"

Silver Leaf

5 1/2" X 51/2'