1-Shot Fast Dry Gold Size 8oz.             19.95

One Shot Fast Dry Gold Size is an exceptional self-leveling and fast setting size for use in gilding. Designed to retain elasticity, engine turning and burnishing can usually be accomplished up to five hours after gilding.

1 Shot Fast Dry Gold Size generally allows the application of 22 and 23 karat gold leaf within an hour, ande less precious and heavier metal leaf products sooner.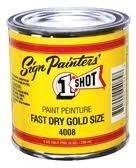 Red Base Coat 2oz.                               3.99

Red Basecoat - Provides excellent coverage and sealing properties for your project before leafing. The venetian red color will give your metal leaf project a deep red luster and allow the metal leaf to exude its true nature.


Mona Lisa Sealer 6oz. 10208                  7.99

No.1138 Gildertip Brush                       31.85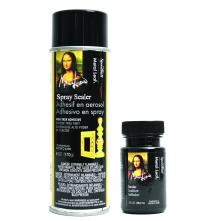 Sealants are applied to metal leaf to protect its appearance. While pure gold leaf does not need to be sealed a sealant is usually applied to help insure that the leaf does not wear away over time. Composition and other leafs must be sealed to prevent oxidation and tarnishing.

Available in 2oz. and 6oz. spray can.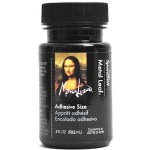 Mona Lisa Adv. 2oz. Extra Thick 10207  4.49






















.

® ArtDoggie is a registered trademark of Herwecks Inc. © Copyright 2006 All rights reserved.



"One Stop Shop For Your Creative Mind"

Mona Lisa Leaf Adhesive can be used for metal leaf as well as other materials such as sand, glitter, and many other craft and home decor projects. Waterbased, slow drying gold leaf adhesive will stay tacky for up to 24 hours after application. The adhesive comes in a 2 oz. jar  or 6 oz. spray can

No.1138 Brush 3 1/2" X 2 1/4" length out.

Single thick brown Kazan Squirrel Hair.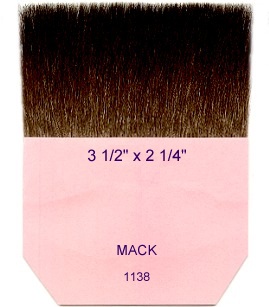 Mona Lisa Adhesive 2oz. 10210              4.49

Mona Lisa Spray 6oz. 10211                  8.65