Cloth Staple Tape 1/2" X 72yds.    19.95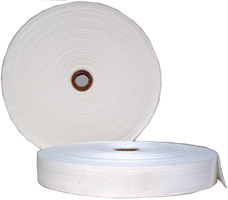 Staple Tape

1/2" X 72yds. tape to help keep your screen mesh on the frame.

PMI Tape 3" X 60yds.                     11.05


PMI Tape 3" x 60yds.

This tape is used to mask out the inside of a screen print frame. The tape has a unique linerless design. The blue areas on the tape contain no adhesive to keep your frames clean and free of adhesive residue. The tape is easy to remove without breaking, tearing or shredding. It eliminates the need for costly labor and solvents to clean frames.

® ArtDoggie is a registered trademark of Herwecks Inc. San Antonio, Texas © Copyright 2006 All rights reserved.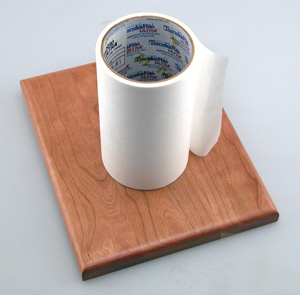 Platen Tape 18" X 300ft.

Platen tape is 18" wide and 300 ft. in length. It is the same material as sign application, but with less tack for an easy release.

Polyethylene Screen Tape 2" x 36yds

Red polyethylene tape is ideal for many applications. It is a great tape to finish off the outside of your frames after exposure and applying blockout. It stops inks from creeping into wood frames and from embedding itself into the mesh - making it easy to remove inks. The same benefits apply if you also use this tape on the inside well of your frame.

Red polyethylene tape offers many benefits:

Protect the surface of vacuum tables

"Block out" holes in your vacuum table to improve air flow hold down of the sheets you're printing on

Quick set-up and clean-up time

Easy to remove

Red tape is solvent and water resistant and easy to remove for reclaiming.






















.



"One Stop Shop For Your Creative Mind"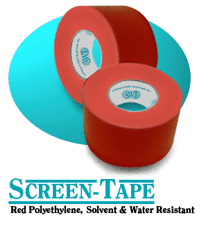 Masking Tape 2" x 60yds

An inexpensive alternative to plastic tapes. Not for use with water-based inks. Used to keep ink off the insides of the frame.

Poly Screen Tape 2" X 36yds.          7.99

Masking Tape 2" X 36yds.                5.45

Platen Tape 18" X 300'                   60.65