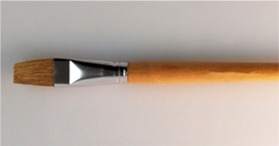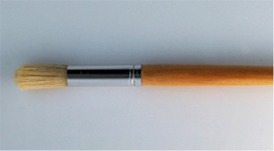 ® ArtDoggie is a registered trademark of Herwecks Inc. San Antonio, Texas © Copyright 2006 All rights reserved.






















.



"One Stop Shop For Your Creative Mind"

Silver Series 1200

Silver's best value in white bristle brushes for oil and acrylic painters.

Made with quality white China bristle, boiled and straightened to maximize it's positive characteristics. Bristle is set in polished, seamless aluminum ferrules, carefully fitted to natural hardwood handles.

Bright shapes have less bristle out for short, brisk strokes. Flat shapes are longer to hold a great deal of paint for sustained continuous strokes.

1200 Round 1                .90

1200 Round 2              1.10

1200 Round 3              1.25

1200 Round 4              1.40

1200 Round 6              1.60

1200 Round 8              2.75

1200 Round 12            2.75

1201 Flat 1                     .90

1201 Flat 2                   1.10

1201 Flat 3                   1.25

1201 Flat 4                   1.40

1201 Flat 6                   1.60

1201 Flat 8                   1.80

1201 Flat 10                 2.40

1201 Flat 12                 2.75

1202 Bright 1                 .90

1202 Bright 2               1.10

1202 Bright 4               1.40

1202 Bright 3               1.25

1202 Bright 6               1.60

1202 Bright 8               1.80

1202 Bright 10             2.40

1202 Bright 12             2.75

1200 Round 10            2.40