® ArtDoggie is a registered trademark of Herwecks Inc. San Antonio, Texas © Copyright 2006 All rights reserved.






















.



"One Stop Shop For Your Creative Mind"

Silver Series 1100

The finest quality Chunking white hog bristle brushes. Made of naturally curved and interlocked bristles with long flagged tips. Silverstone brushes are expertly manufactured by accomplished brush makers.

Each brush is fitted with a deep maroon matte finished handle which is sealed, lacquered and set in a seamless nickel plated brass ferrule.

We make available to you our widest variety of sizes and shapes in the Silverstone series.

Here, our long handle versions of these fine quality of these fine quality brushes are shown, with emphasis on the jumbo sizes.

These extra large brushes are the first choice of easel painters working on large scale murals or canvases

1100 Round 0              7.70

1100 Round 1              8.35

1100 Round 2              8.85

1100 Round 3              9.75

1100 Round 4            10.55

1100 Round 6            12.75

1100 Round 10          19.55

1101 Flat 0                   7.70

1101 Flat 1                   8.35

1101 Flat 2                   8.85

1101 Flat 3                   9.75

1101 Flat 4                 10.55

1101 Flat 6                 12.75

1101 Flat 8                 15.80

1101 Flat 10               19.59

1101 Flat 12               24.89

1102 Bright 0               7.70

1102 Bright 1               8.35

1102 Bright 3               9.75

1102 Bright 2               8.85

1102 Bright 4             10.59

1102 Bright 6             12.75

1102 Bright 8             15.80

1102 Bright 10           19.59

1102 Bright 12           24.89

1103 Filbert 1               8.85

1103 Filbert 2               9.25

1103 Filbert 3               9.75

1103 Filbert 4             10.59

1100 Round 8            15.80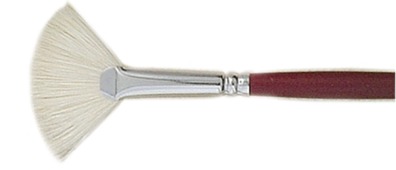 1103 Filbert 6             12.55

1103 Filbert 8             15.75

1103 Filbert 10           20.25

1103 Filbert 12           25.55

1103 Filbert 14           41.75

1103 Filbert 18           52.15

1103 Filbert 20           64.65

1104 Fan 1                  9.59

1104 Fan 2                 10.15

1103 Filbert 0               8.69

1104 Fan 4                 11.55

1104 Fan 6                 13.45

1104 Fan 8                 16.70

1104 Fan 10               20.25