® ArtDoggie is a registered trademark of Herwecks Inc. San Antonio, Texas © Copyright 2006 All rights reserved.






















.



"One Stop Shop For Your Creative Mind"








Cretacolor

No. 160 Fine Art Graphite Pencils

Monolith Woodless Graphite Pencils

Black & White Chalk Pencils

Aquarell Graphite Pencils

Staedtler

Mars Lumograph Pencils and Sets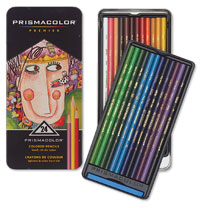 Prismacolor Pencils

From simple sketches to complex creations, these premium colored pencils and leads have you covered no matter what your latest creation may be. The only problem with this much variety? It's hard picking favorites.