.
Serving the San Antonio Art Community since 1948!

"One Stop Shop For Your Creative Mind"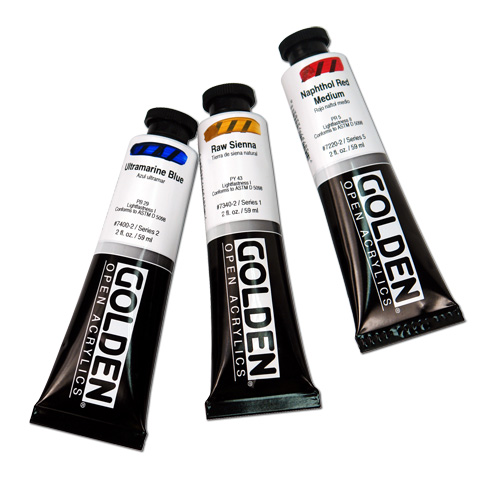 GOLDEN OPEN Acrylics are a slow-drying formulation with a slightly softer consistency than GOLDEN Heavy Body paints. The increased working time of these colors expands their range to include more traditional techniques once only possible with oils.

Because OPEN Acrylics dry slowly, painters who cover their palettes or use sealed containers have been able to use the same colors for weeks, reducing the amount of paint wasted and preserving color mixtures for future use.

Unique, relaxed working properties

GOLDEN OPEN Acrylics have a remarkably relaxed working property that facilitates blending, softening, shading, glazing and fine detail. The unique characteristics of OPEN Acrylics allow them to be used with natural fiber brushes and for a range of techniques including portraiture, plein air painting, monoprinting, and screenprinting.