® ArtDoggie is a registered trademark of Herwecks Inc. San Antonio, Texas © Copyright 2006 All rights reserved.






















.



"One Stop Shop For Your Creative Mind"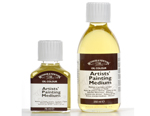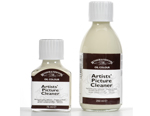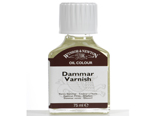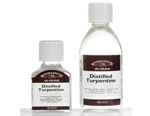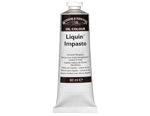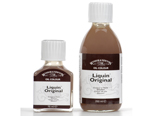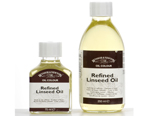 Damar Varnish is a pale yellow varnish which dries quickly to a high gloss for use on oil and alkyd paintings. Traditionally also used on prints and maps. It tends to darken with aging. It is the traditional high-gloss varnish.

Refined Linseed Oil offers a slower drying time. It is an alkali-refined oil of pale colour that reduces oil colour consistency and increases gloss and transparency.

Distilled Turpentine is a artists' grade solvent with the greatest power. It is the only solvent capable of easily dissolving Dammar resin.

Artists' Picture Cleaner is not strictly a solvent, it is a liquid which dissolves linseed oil oxidation by products and cleans soiled oil paintings. Emulsified mixture of Copaiba balsam, dipentene and pine oil with ammonia. The liquid settles out in two layers. Shake well before use. Thinning is not recommended.

Liquin is the reliable favourite which continues to be our most popular liquid alkyd medium. A general purpose low gloss medium which improves flow and transparency. It mixes easily with the brush or knife and smooths brushwork.

Liquin Original suits a textured oil technique as is seen with Monet or Renoir.

Liquin Impasto is a semi-gloss, quick drying, non-yellowing impasto medium.  It retains crisp textures and brush strokes without any visible levelling and extends tube colour and provides bulk. It also allows more blending time.

When dry, it forms a flexible, tough film that can be varnished in the normal way. Liquin Impasto and Liquin Oleopasto are the only mediums that safely thicken oil colour. For heavier brush work or palette knife – a la Van Gogh!


Artist Painting Medium is a prepared medium that thins the colour consistency, improves flow and wetting, slows drying, increases the durability of the film and is resistant to yellowing. Artists' Painting Medium is well suited for 'oiling out'.

Artist Painting Medium 75ml       11.95

Distilled Turpentine 75ml             6.95

Artist Painting Medium 250ml     20.45

Distilled Turpentine 250ml         13.49

Distilled Turpentine 500ml         22.75

Liquin 75ml                                8.90

Liquin 250ml                             17.85

Liquin 500ml                             29.65

Liquin 1000ml                           52.45

Liquin Impasto Tube                  19.15

Artist Picture Cleaner 75ml         11.55

Damar Varnish 75ml                   8.90

Damar Varnish 250ml                26.75

Damar Varnish 500ml                42.55

Refined Linseed Oil 75ml             6.95