® ArtDoggie is a registered trademark of Herwecks Inc. San Antonio, Texas © Copyright 2006 All rights reserved.






















.



"One Stop Shop For Your Creative Mind"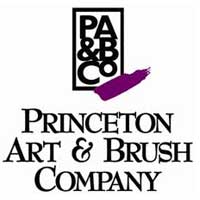 Princeton Brush Series 6600

Synthetic Mongoose

Long Handle • A more durable replacement for a once-cherished natural hair.

Mongoose was once a popular choice for oil painters. Cherished for its medium firm touch, mongoose was less soft than sable, yet more responsive than natural bristle. Natural mongoose has become more tightly controlled by governments internationally, which is just fine by us. That's because our synthetic version is so like the original, at a much more affordable price. Because it is synthetic, acrylic painters are encouraged to add series 6600 to their collection. Still a great performer in all viscosities of oil paint as well.









PB6600 Round  0               6.98

PB6600 Round  2               8.80

PB6600 Round  4             10.35

PB6600 Round  6             12.75

PB6600 Round  8             15.25

PB6600 Round  12           22.95

PB6600 Round  2/0            6.25

PB6600 Long Round  12   22.95

PB6600 Short Filbert  2     10.55

PB6600 Short Filbert  6     15.95

PB6600 Filbert  0                 8.05

PB6600 Filbert  4               13.75

PB6600 Filbert  8               18.45

PB6600 Filbert  12             27.45

PB6600 Filbert  16             51.75

PB6600 Flat  2                  10.15

PB6600 Flat  4                  12.15

PB6600 Flat  6                  13.85

PB6600 Flat  8                  17.75

PB6600 Flat  10                22.95

PB6600 Fan  4                  13.75

PB6600 Fan  12                21.15

PB6600 Bright  0                 8.05

PB6600 Bright  2               10.15

PB6600 Bright  6               13.95

PB6600 Bright  10             22.95

PB6600 Bright  16             44.95

PB6600 Bright  20             56.45

PB6600 Angle Bright  6     15.75

PB6600 Angle Bright  12   29.45