® ArtDoggie is a registered trademark of Herwecks Inc. San Antonio, Texas © Copyright 2006 All rights reserved.

























.



"One Stop Shop For Your Creative Mind"

Old Holland produces all its classic oil paints according to traditional formulas (the durability of which has been demonstrated over the course of time), supplemented by the latest contemporary insights.

The choice of pigments is a unique mix of the best traditional colours and the best pigments derived from the latest technological developments.

In 1985, following extensive research, Old Holland presented a revolutionary range of 168 oil paints, each with the highest degree of lightness.

Traditional, non-lightfast pigments were replaced with modern lightfast pigments with the same colour characteristics as the traditional ones.

Thanks to the highest possible concentration of pigment in each colour, the paint has an unprecedented colour strength.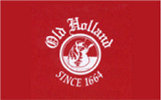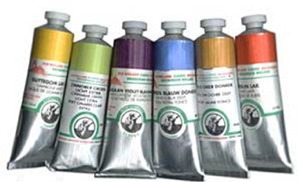 Brilliant Yellow Lt(B)-23.39

Brilliant Yellow(B)-23.39

Brt Yellow Reddish(B)-23.39

Napels Yellow Reddish(B)-23.39

Indian Yellow Grn. Lake(B)-23.39

Nickel Titanium Yellow(C)-32.85

Cad Yellow Lemon(D)-53.95

Schev. Yellow Lemon(B)-23.39

Cad Yellow Light(D)-53.95

Schev. Yellow Light(B)-23.39

Schev. Yellow Medium(C)-32.85

Cad Yellow Medium(D)-53.95

Schev. Yellow Deep(D)-53.95

Gamboge Lake Extra(B)-23.39

Indian Yel. Org. Lake Ex.(B)-23.39

Indian Yel.Brown Lake Ex.(B)-23.39

Schev. Red Scarlet(C)-32.85

Scarlet Lake Extra(C)-32.85

Schev. Purple Brown(D)-53.95

Alizarin Crimson Lake(C)-32.85

Madder Lake Lt, Extra(B)-23.39

Schev. Red Light(B)-23.39

Rose Dore Mad Lake(B)-23.39

Royal Purple Lake(C)-32.85

Ultramarine Red Pink(B)-23.39

Ultramarine Violet(B)-23.39

Schev. Blue Deep(B)-23.39

Manganese Blue Dp.(C)-32.85

Ultramarine Blue Dp.(A)-14.95

Ultramarine Blue(A)-14.95

French Ultra. Lt. Extra(B)-23.39

King's Blue Light(B)-23.39

Schev. Blue Light(B)-23.39

Turquoise Blue Deep(B)-23.39

Schev. Green Deep(C)-32.85

Perm. Green Deep(B)-23.39

Cad. Green Light(D)-53.95

Sap Green Lake Ex(B)-23.39

Golden Green Deep(C)-32.85

Chromium Oxide Green(C)-32.85

Cinnabar Green Dp Ex.(C)-32.85

Hooker's Green Lake Dp.Ex.(C)-32.85

Hooker's Green Lake Lt. Ex.(C)-32.85

Olive Green Dark(C)-32.85

Naples Yellow  Extra(B)-23.39

Naples Yellow Deep Ex.(B)-23.39

Yellow Ochre Light(A)-14.95

Yellow Ochre Deep(A)-14.95

Raw Sienna Light(A)-14.95

Brown Ochre Light(A)-14.95

Trans. Oxide Yellow Lake(B)-23.39

Italian Brown Pink Lake(B)-23.39

Trans. Oxide Red Lake(B)-23.39

Yellow Ochre Half Burnt(A)-14.95

Yellow Ochre Burnt(A)-14.95

Persian Indian Red(A)-14.95

Caput Mort Violet(A)-14.95

Brown Ochre Deep(A)-14.95

Warm Sepia Extra(A)-14.95

Van Dyke Brown Extra(A)-14.95

Schev. Warm Grey(A)-14.95

Ivory Black Extra(A)-14.95