® ArtDoggie is a registered trademark of Herwecks Inc. San Antonio, Texas © Copyright 2006 All rights reserved.






















.



"One Stop Shop For Your Creative Mind"

Faber Castell 9000 Grahite Pencil

The Castell 9000 Pencil, created by Count Alexander von Faber-Castell in 1905, is a testament to Faber-Castell's highest standards of quality, technology and tradition. Castell 9000® Pencils have superior leads made of finely ground graphite and clay. These smooth pure graphite pencils are never scratchy and are available in 16 degrees of hardness for writing, drawing and sketching.

Faber Castell 9000 HB Pencil     

Faber Castell 9000 2B Pencil     

Faber Castell 9000 4B Pencil     

Faber Castell 9000 5B Pencil     

Faber Castell 9000 6B Pencil     

Faber Castell 9000 7B Pencil     

Faber Castell 9000 8B Pencil     

Faber Castell 9000 B Pencil       

Faber Castell 9000 H Pencil       

Faber Castell 9000 2H Pencil     

Faber Castell 9000 3H Pencil     

Faber Castell 9000 4H Pencil     

Faber Castell 9000 5H Pencil     

Faber Castell 9000 6H Pencil     

Faber Castell 9000 F Pencil        

Faber Castell 9000 3B Pencil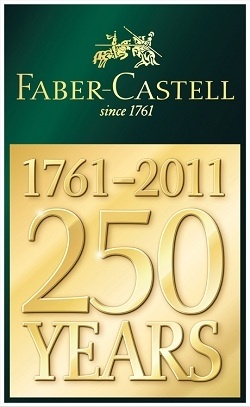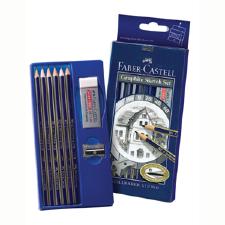 Faber-Castell is proud to offer the finest studio quality graphite sketch pencils. These versatile graphite pencils can be used for art and drafting. This set includes 6 graphite sketch pencil in various degrees of lead hardness, a metal sharpener and a PVC and latex-free eraser. The leads are break-resistant due to SV bonding and are made of finely ground graphite and clay for a smooth, consistent lay down. No.114000

Faber Castell 114000 Set  7.55