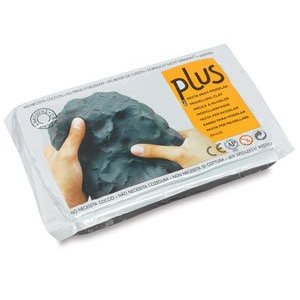 ® ArtDoggie is a registered trademark of Herwecks Inc. San Antonio, Texas © Copyright 2006 All rights reserved.






















.



"One Stop Shop For Your Creative Mind"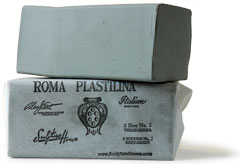 ROMA Plastilina No. 1 - Soft is an extremely pliable modeling material. Primarily used for making large sculptures. Easily scraped from molds. Contains sulfur. Color: Grey-Green. Packaged 2-lb. units. 11.60ea.

ROMA Plastilina No. 2 - Medium is a permanently pliable modeling material. Used for portrait heads, busts and figure work. Stronger than ROMA No. 1 but works smoothly. The favored consistency. Contains sulfur. Packaged 2-lb. units. 11.60ea.

Roma Plastilina 2lbs. No. 1         13.25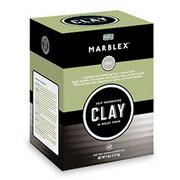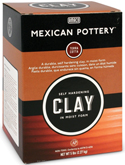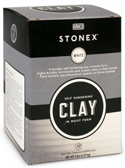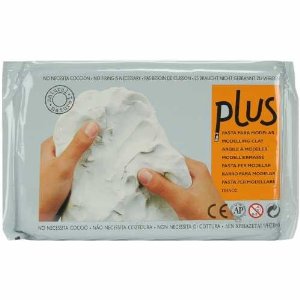 Roma Plastilina 2lbs. No. 2         13.25

Stonex Clay 5lbs.                      19.70

Stonex

Self-Hardening Clay. This self-hardening white clay is prepared in moist form and ready to use. When completely dry finished pieces are hard and durable. Water can be used when clay begins to harden while working. When pieces are dry clay can be decorated with Rub n Buff, school paints, temperas, acrylics or liquid crayons. Air dry only. This package contains 5lb/2.27kg of white clay. Clay conforms to ASTM D4236. Made in USA. 18.50ea.

Marblex

Premium quality gray self-hardening clay if formulated for hand building, wheel-throwing and sculpturing techniques. Modeled objects are permanent without firing. Moist, ready-to-use and can be further softened by adding water. Pieces dry hard and durable, but not waterproof. Can be painted once completely air-dried. 12.95ea.

Mexican Pottery Clay

This a non-toxic, self-hardening, moist red clay for all methods of modeling including sculpting, coiling, pinching, slabwork, and wheel throwing. Creations will air dry completely at room temperature. Finished pieces will be hard and durable but not waterproof. Do not fire in kiln. 12.95ea.


Plus Clay

This versatile and can be used for hand building, wheel throwing and sculpting. It is air dry clay that will not crumble and features a low amount of shrinkage. Plus Clay is great for any clay craft project such as piggy banks or decorative items such as boxes for jewelry etc. It is available in three colors white, black and terra cotta! Plus Clay is ideal for artists, hobbyists, educators, professionals, and novice ceramic users. This air dry clay is moist, odorless, and ready to use right out of the package. 8.95ea.

Mexican Pottery Clay 5lbs.        14.50

Marblex Clay 5lbs.                     14.50

Plus Clay White 2.2lbs.              10.70

Plus Clay Grey 2.2lbs.               10.70