® ArtDoggie is a registered trademark of Herwecks Inc. San Antonio, Texas © Copyright 2006 All rights reserved.






















.



"One Stop Shop For Your Creative Mind"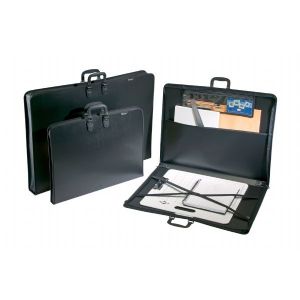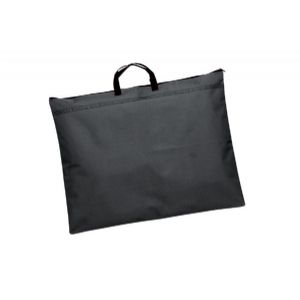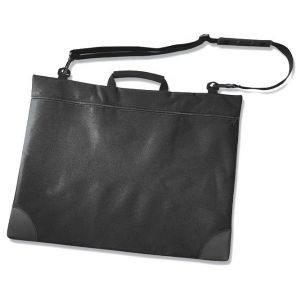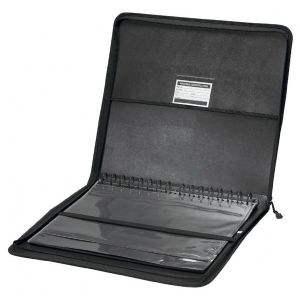 Alvin Prestige Art Studio Portfolio

This zippered portfolio is constructed of durable, heavy-duty black polypropylene with stitched cloth edges. The molded plastic comfort handles are securely riveted in four places for added strength. Inside features a 6" x 17¾" zippered pouch for carrying smaller items, as well as a full width pocket for keeping artwork and important papers handy. An inner elastic cross strap holds artwork securely in place. Includes an ID/business card pocket. Available in 1½" and 3" wide gussets. Largest two sizes in both gusset widths include an extra side handle for added convenience.

Alvin Prestige University Portfolio

Alvin Prestige University soft-sided art portfolio is made of durable water-resistant nylon material with a smooth running nylon zipper plus an adjustable, removable black shoulder strap. Comfortable, reinforced foam handle, reinforced corners. 1" gusset.

Alvin Prestige Studio Presentation Case

Prestige Studio presentation case is constructed of heavy-duty polypropylene with stitched edges. Includes 10 archival pages with acid-free black inserts. Collapsible handle is on the spine to allow pages to hang downward. One strap to hold loose artwork. One handy pocket and smooth zipper. Black. ID and business card holder.

Alvin Prestige Student Nyon Portfolio

These multi-use and inexpensively priced cases stand up much longer to use and abuse than red fiber stock wallets. Made of strong, weather resistant black nylon with reinforced double stitched handles, the heavy weight of textbooks, etc. is not a problem. Full length zipper provides easy access.

Art Studio Portfolio 14X18                          23.35

Art Studio Portfolio 17X22                          26.95

Art Studio Portfolio 20X26                          34.25

Art Studio Portfolio 23X31                          40.50

Art Studio Portfolio 24X36                          50.45

Art Studio Portfolio 32X42                          67.50

Studio Presentation Case 8.5X11                34.95

Studio Presentation Case 11X14                 52.20

Studio Presentation Case 14X17                 69.95

Student Nylon Portfolio Black 20X26          10.75

Student Nylon Portfolio Burgundy 20X26   10.75

Student Nylon Portfolio Green 20X26         10.75

University Soft/Side Portfolio Black 20X26   22.50