® ArtDoggie is a registered trademark of Herwecks Inc. San Antonio, Texas © Copyright 2006 All rights reserved.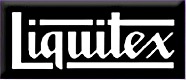 Liquitex Heavy Body Acrylics

Little to no perceptible wet-to-dry color shift. Wide range of intense, permanent pigments. Each color is uniquely formulated to bring out the maximum brilliance and clarity of each individual pigment. Suitable for indoor and outside applications.Water soluble when wet, dries quickly to a water-resistant surface. Excellent adhesion to most painting surfaces; wood, leather, canvas, silk, plastic, mural applications, metal, paper, etc. Chemically alkaline when wet and therefore compatible with common mural grounds such as concrete, plaster, cement, concrete block or any masonry surface. Resistant to ultra-violet light, will not yellow or get brittle over time. Outstanding color clarity and brilliance for superb color mixing.













Liquitex HB Acrylics 4.65oz.










.



"One Stop Shop For Your Creative Mind"