Liquitex Soft Body Acrylic 2oz.

® ArtDoggie is a registered trademark of Herwecks Inc. San Antonio, Texas © Copyright 2006 All rights reserved.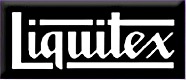 Liquitex Soft Body Acrylic

Liquitex Soft Body Artist Color was the original Liquitex acrylic formulation first made in 1956. An extremely versatile artist paint, creamy and smooth with a concentrated pigment load producing intense, pure color. The creamy smooth, pre-filtered consistency ensures good coverage, even-leveling and superb results in a variety of applications and techniques.

Heavy cream consistency with even leveling. Extremely versatile formulation for most fine art and decorative art techniques.

Retains little or no brush marks. Ideal for flat, large area coverage and fine line details.

Professional grade colors. 2oz. jars.













Liquitex Soft Body Acrylic










.



"One Stop Shop For Your Creative Mind"